Download
To download webform results, make sure you are on the Results tab of the webform; click the download tab.

Export format
Choose to download webform results as a Delimited text or Microsoft Excel file.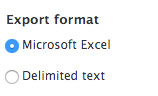 Delimited text format
Select the delimited text format from the drop-down. This is the delimiter used in the CSV/TSV file when downloading Webform results. Using tabs in the export is the most reliable method for preserving non-latin characters. You may want to change this to another character depending on the program with which you anticipate importing results.

Select list options
Select keys
Choose which part of options should be displayed from key|value pairs.
Select list format
Separate options are more suitable for building reports, graphs, and statistics in a spreadsheet application. Compact options are more suitable for importing data into other systems.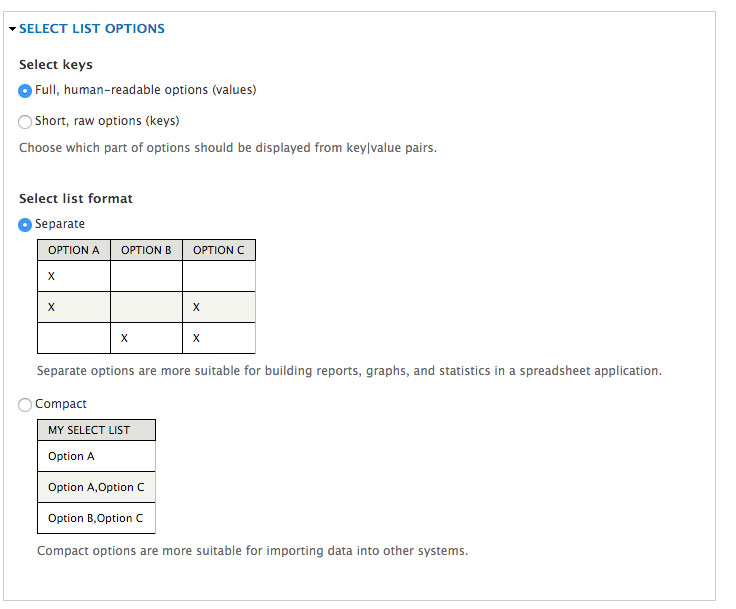 Included export components
Select the components to be included in the exported file. All components are selected by default.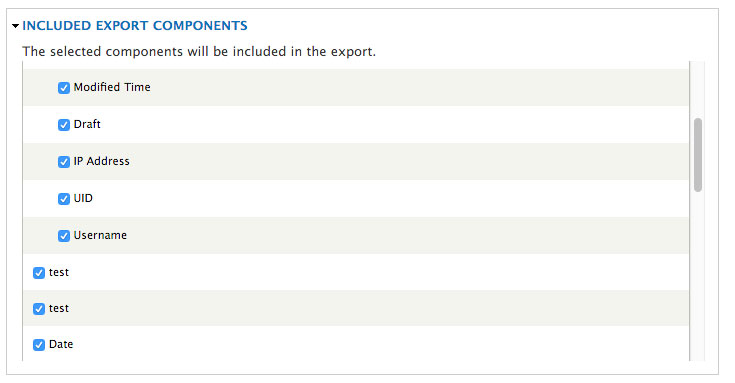 Download range options
Set the download range options by choosing all submissions, only new submissions since the last download, only the latest submissions (by number), or all submissions starting from/to by inputting a range starting from and optionally to specified submissions IDs. Last downloaded end SID: none.

Download
Click the Download button to download the webform results file. The file will be saved to your browser's default download location.